FPTI : Pioneering Aviation Excellence 
Welcome to Felix Pilot Training Institute, your premier destination for aviation excellence in Chennai and throughout Tamil Nadu. Established in 2017 by a dynamic team of aviation enthusiasts and industry experts, Felix is your trusted partner in turning your aspirations of becoming a pilot into reality. We are more than just an Aviation Academy, we are your path to success in the aviation industry. Felix proudly offers the most comprehensive aviation training in Chennai, equipping aspiring pilots with the knowledge and skills necessary for a successful career. Our courses are meticulously crafted to cover aviation principles while providing hands-on experience through cutting-edge simulators and real flight training. At Felix, our commitment is to nurture your confidence to take flight.
Felix is not just an institute, it's your gateway to a pilot course in Chennai. We take pride in our accreditation by the International Aviation Organization (IAO) and the National Council for Technical and Vocational Education (NCVTE). Additionally, our strategic partnerships with globally recognized flight schools guarantee that our students receive world-class training from the industry's finest instructors, making your journey to becoming a top-tier pilot a reality. Joining Felix Pilot Training Institute opens doors to limitless opportunities in the aviation industry. With every graduate who takes flight, we reinforce our position as a symbol of aspirations, dedication, and achievement in the field of aviation education.
Don't let your dreams stay grounded, contact us now to launch your extraordinary aviation journey with Felix Pilot Training Institute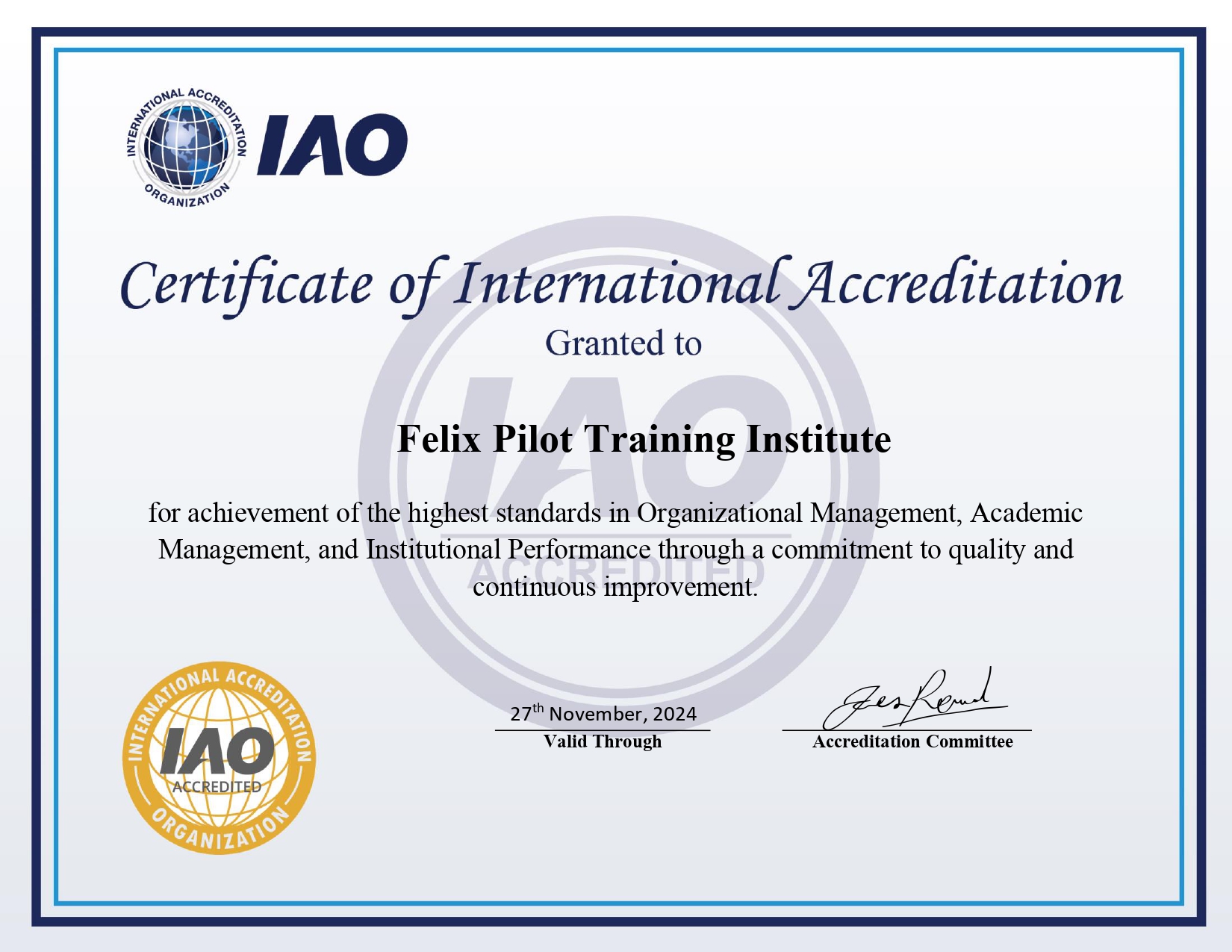 Our mission at Felix Institution is to elevate aspiring aviation enthusiasts into accomplished aviation professionals. We take pride in our transformative work and are committed to making a measurable difference in the aviation industry.
Our vision at Felix Pilot Training Institute is to empower students to shape the future of the aviation industry through top-notch, industry-responsive aviation academic programs.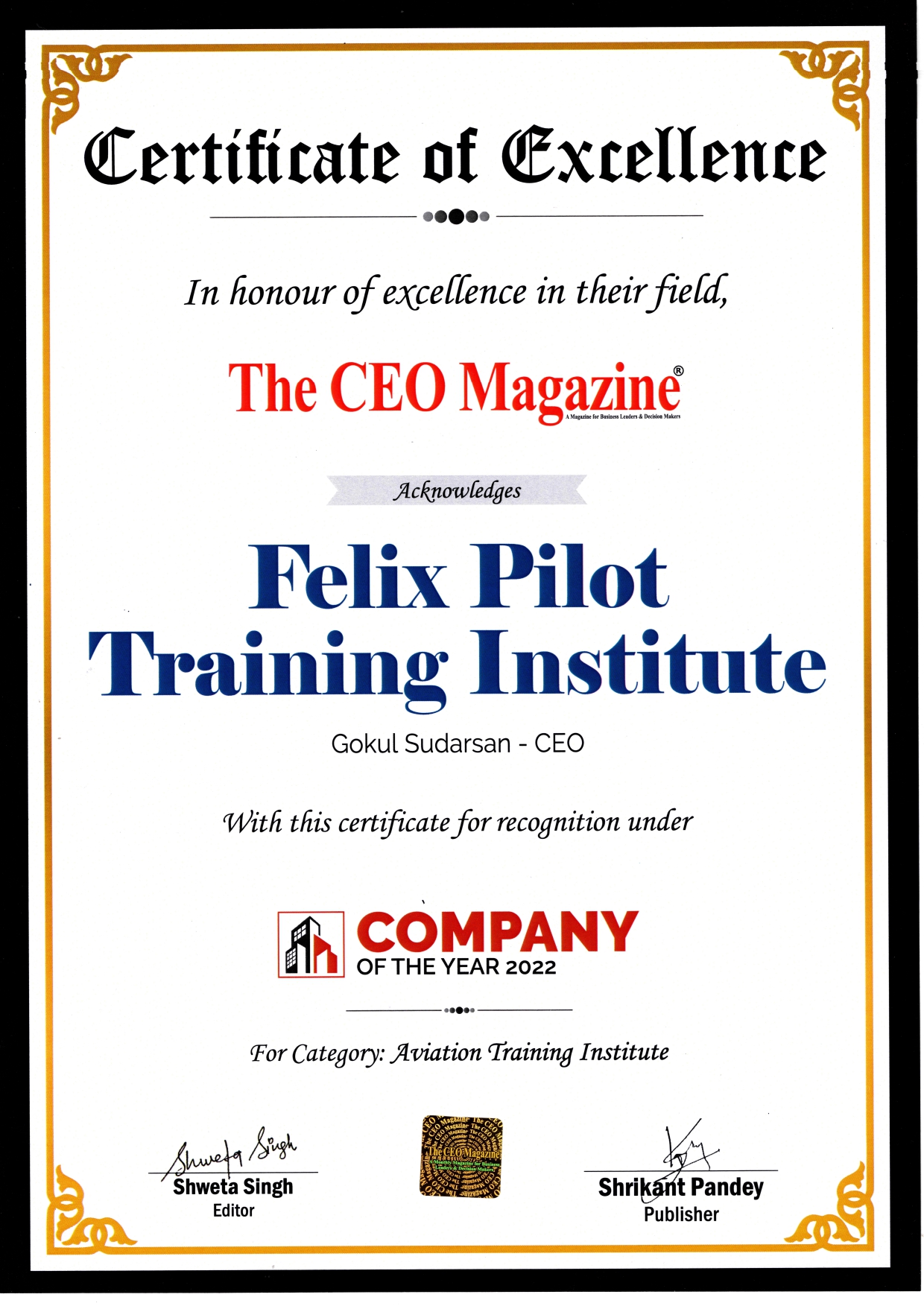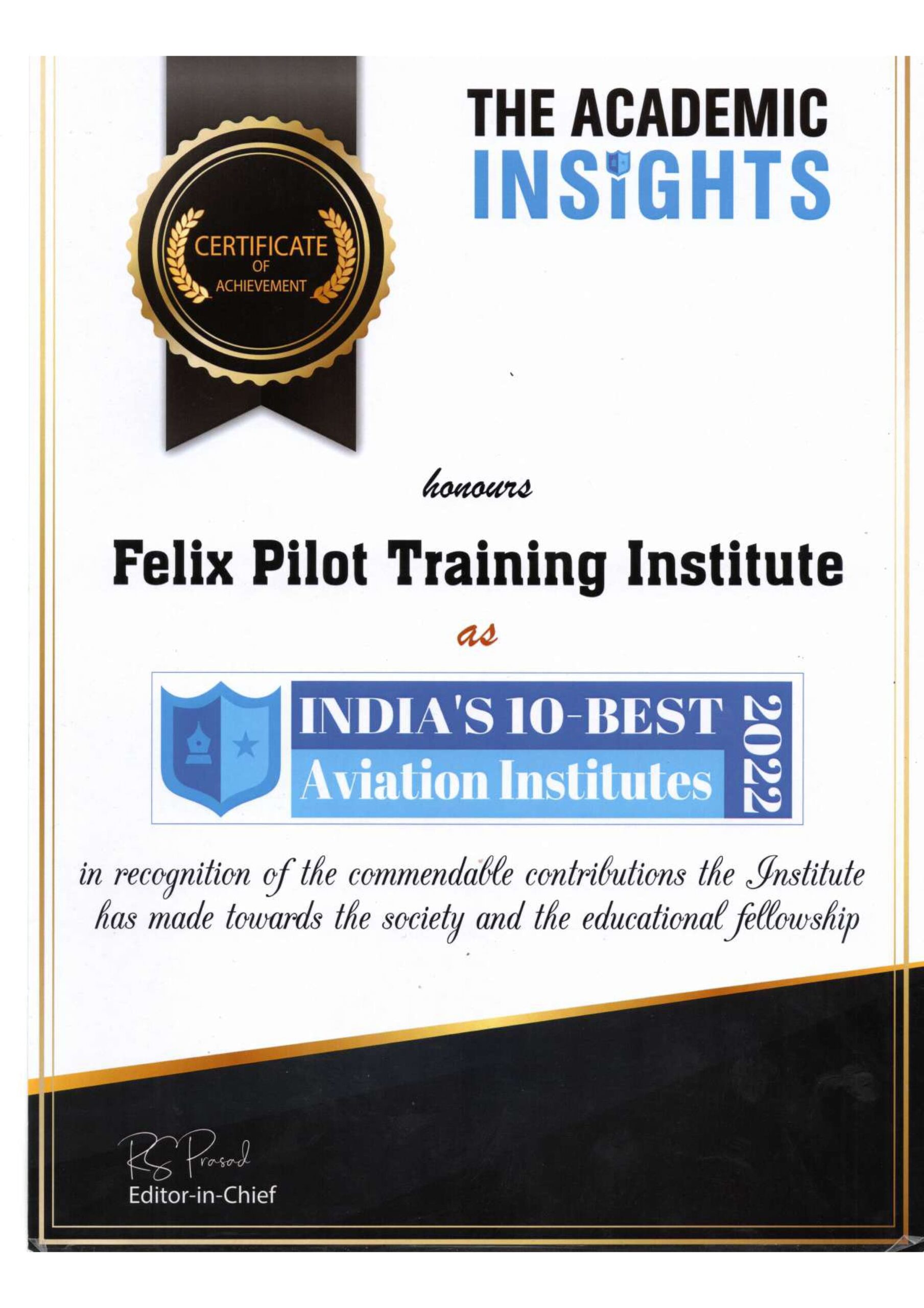 Join Felix Pilot Training Institute and unlock a world of opportunities in the aviation industry. As the best pilot training institute in Chennai, we are a beacon of aspiration, dedication, and achievement in the realm of aviation education. Let's soar to new horizons in the world of aviation.
Felix Pilot Training Institute
 NO J-75, 1st floor, 4th Main Rd, J Block, Annanagar East, Chennai, Tamil Nadu 600102
+91  8285676767, 9840637767